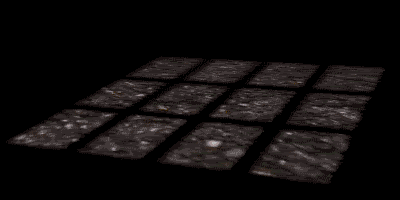 Are You Being Watched?

I think we all have had the feeling that we are being watched, at some point or another in our lives. You know that eerie feeling you get, and you quickly turn around to see who it is. Many times there is no one, and sometimes you will spot those eyes, closing in on you.
Society has changed so much in the last 20 years technologically. It is amazing how far we have come. It's also very scary how our every move seems to be tracked anymore.
You have the discount card that it seems every store provides anymore, where you have to sign up and use every time at the checkout counters, in order to take advantage of the sales. The way the economy is today, you have to take advantage of every adage that you can…and they know it. Have you stopped to realize they are tracking all of your spending. They know what you buy, when, where. They say that you can tell a lot about a person by just looking in their garbage, not that any normal person would want to do that. But just image what kind of information they are accumulating about you every time you make a purchase. Not only that, but how do you think those discounts are effecting the original price, of those so called sales items.
Now they have cameras placed all over to watch our every move. You know, the ones that they place at the stoplights to catch you as you run a redlight. Then they mail you your nice hefty ticket in the mail. They also have cameras placed to catch speeders, with the same outcome. Now I'm not saying that you should go around running red lights, killing people along the way, or speeding, but it does make you wonder what they do with all those license tag pictures they are taking, and who's hands they go through.
Here in Florida, I know for a fact that there are cameras placed around some of the cities to take pictures of pedestrians, and then they run all those faces they pick up through the data base against all the criminals that have not been caught.
They have tracking devices that you can have injected into your animals, in case they get stolen. Wonder how long it will be before it is mandatory for humans to have to have them injected.
There are GPS devises being placed in cars, cell phones, and who knows what else, so that your cars every move can be tracked, and in the case of your cell phone, your every move, because how often do you go anywhere without it?
Now, you are encouraged to have your children fingerprinted, so that if they are ever kidnapped that they have their print on file.
And just what kinds of things are implanted and implemented in all the changes they keep making to the bills that, seem to change every time you turn around?
What about the satellites that can zoom in on you anywhere that you go!
Spyware, spamware, adware, and the list goes on and on and on.
All these things seem like such a good thing when they develop them. After all, they are only supplying us with a way to:
Save money

Keep you safe every time you cross an intersection, and from speeding motorists

Getting the criminals off the streets

Find your beloved animal when it has been lost or stolen

Track your employees every move making sure they are not at the local bar, instead of doing there job

Track you vehicle when and if it has ever been stolen

Find you on that dark deserted stretch of road when you are all alone, or have a car full of your precious children and family

Find your child should someone abduct them, or much worse

Save you from the terrorists, that they make sure they keep reminding you about

These all sound like such good things.

FEAR…implant the fear firmly in their minds, and they will turn to you to protect them. They will give up most anything, to keep themselves and their families safe. We all know that, is how Hitler was able to take so much control, and implement his tactics.


We think we have freedom here in the US…but do we?

I found a cool product that causes your license plate to reflect in such a way that it causes a flare when they try to take a picture of your tag here, if you are interested in finding a way to fight back…just a little.

I don't know about you, but I would like to take some of those eyes off of me. How about you?