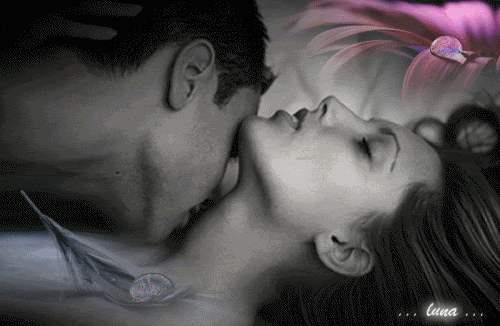 "Love is happiness given back and forth"
~Author: Unknown~
"Nothing is more beautiful,
than you wearing nothing but
the moonlight and my kisses"
~Author: unknown~
What lies behind us,
and what lies before us
are tiny matters
compared to what lies within us.
~ by Ralph Waldo Emerson ~
When you love someone,
all your saved-up wishes
start coming out.
~ by Elizabeth Bowen (1899-1973) ~
No man is truly married
until he understands
every word his wife is NOT saying.
~ Author: unknown ~
You will never know true happiness
until you have truly loved,
and you will never understand
what pain really is
until you have lost it.
~ by Anonymous ~
True love cannot be found where it truly does not exist,
Nor can it be hidden where it truly does.
~ by Anonymous ~
Love is like a friendship caught on fire.
In the beginning a flame, very pretty,
Often hot and fierce,
But still only light and flickering.
As love grows older,
Our hearts mature
And our love becomes as coals,
Deep-burning and unquenchable.
~ by Bruce Lee ~
Your voice makes me tremble inside
And your smile is an invitation
For my imagination to go wild.
~ by Anonymous ~
Love has no opposite
~Author: unknown~
Time and time again
I realize that relationships
Both romantic and non-romantic alike
Act as a mirror
For my potential areas of growth
~by: James Arthur Ray~
I have but two emotions
Love and Fear
~A Course in Miracles~
The only journey worth undertaking
Is the journey into one's own self
~Author: unknown~
Don't exchange what you want most for
What you want at the moment
~Renee Switzer~
True friendships
Are not
Easily undone
Once you overcome
Fear of "self"
Then nothing can thwart you
And you'll see
There is no way to proceed except
Forward
~Author: unknown~
Life is a gift
Everything else is a decision
~Author: unknown~
To love a person is to learn the song
That is in their heart,
And to sing it to them
When they have forgotten.
~ by Anonymous ~
To get the full value of joy
You must have someone to divide it with.
~ by Mark Twain ~
My bounty is as boundless as the sea,
My love as deep;
The more I give to thee
The more I have,
For both are infinite.
~ by William Shakespeare ~
Love is that condition in which
The happiness of another person
Is essential to your own.
~ by Robert A. Heinlein, Stranger in a Strange Land ~
I only wish to be the fountain of love
From which you drink,
Every drop promising eternal passion.
~ by Unknown Author ~
A part of you has grown in me.
And so you see, it's you and me
Together forever and never apart,
Maybe in distance, but never in heart.
~ by Anonymous ~
I sought for Love
But Love ran away from me.
I sought my Soul
But my Soul I couldn't see.
Then I sought You,
And I found all three.
~ by Unknown Author ~
The best feelings are those that
Have no words to describe them....
~ by Michelle Hammersley ~