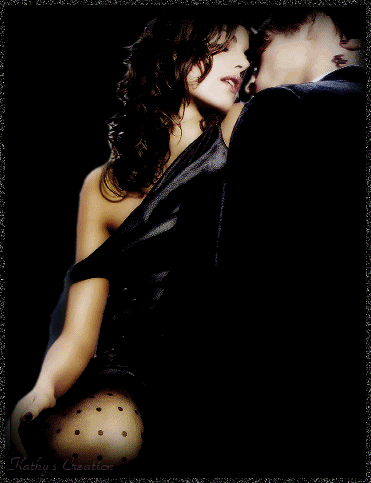 One of the important things that are needed in any relationship, to keep the love and intimacy alive, is variety. Not only from the everyday hum drum of our normal and stress filled lives, but especially in the bedroom.
I was trying to come up with some juicy information to post on my blog to draw in some attention on a Saturday night, and I was going about my reunite in search for some other interesting blogs to read, and to hopefully come across some writing inspiration, when low and behold, much to my mouth dropping and eye popping delight and surprise, I ran across the Sexy Boys Playground. When I saw the name, I though GREAT, maybe I'll get to look at some sexy pics of guys to keep me juiced up tonight. Hey, I'm human, and I love looking at the male form as much as guys love looking at women. But before I had a chance to explore any further, an article caught my attention about a man's G-Spot.
Please guys, I do not want to convert anyone away from my side of the fence, so please experiment with this new found area with the lady you love most. Most women want to please their man, and would be happy to stimulate this spot for you, if you are interested in exploring it, especially if you spend a lot of tender loving time and attention on all her favorite sensitive spots first, *wink*!. The rest of you will probably grimace when I tell you. If you have already left my side of the fence, I now have a little more understanding of your world.
It is actually called the P-Spot, because you are stimulating the Prostate Gland, and it is located a couple of inches inside the anus, on the stomach side. It is stimulated much the same way as the women's G-Spot is, with a well lubricated finger, or specially made toys for this purpose. Apparently, both gay men are capable of getting off at the same time when having sex. According to the information, a man is able to achieve a non-ejaculating orgasm from this stimulation. Move on over girls, he can achieve multiple orgasms also. Actual that is possible through other techniques, but I will save that information for another article. I just learned something new today, and I couldn't wait to share it with the world.
Below is a You Tube video discussing this area. This is an adult video. You can also turn down the music that is playing, if you choose. There is a volume control on the widget.
Gals, we all want all our favorite places explored and paid attention to, so make you're your fingernails are trimmed, or buy one of the toys for this purpose, and don't be afraid to take your guy to ecstasy, with his permission of course.
You Tube Video here.