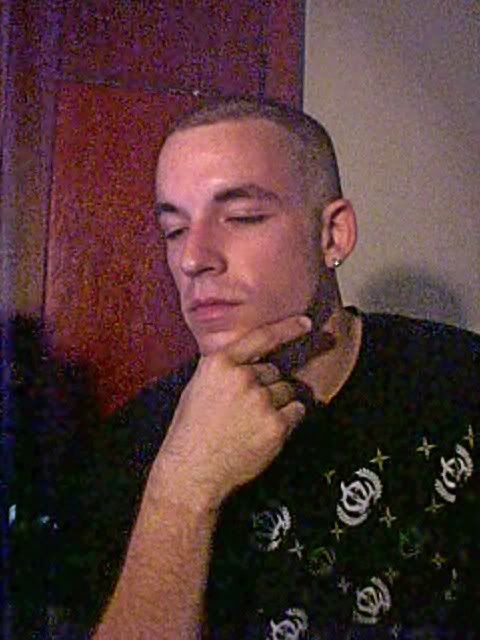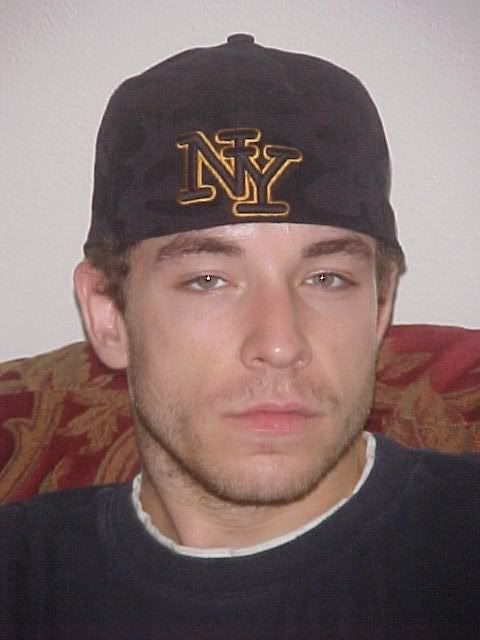 This is a couple of pictures that were taken of my son before he moved to North Carolina about 6 months ago.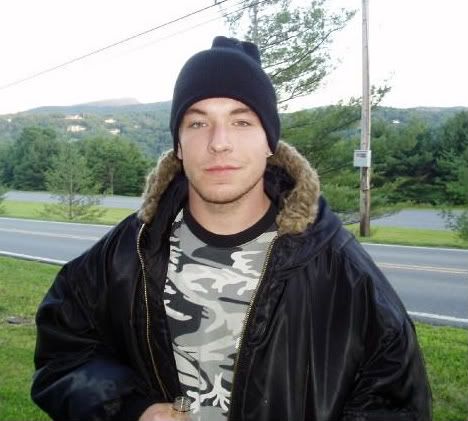 And here are a couple that he sent me the other day that were taken out front of where he is living now. This is the first time I have seen a smile on his face in a picture in a very long time, and I am thrilled that he is happy there.























Being the loving Mother that I am...I was playing around at an online site called Digibody's Caricature Maker, where you can make caricatures, by choosing the face shape, eyes, nose, mouth, eyebrows, hair, ears, and I made this caricature, and then chose the one with the small ears, because you know how your kids can have selective hearing. Anyway, I thought they were such a good likeness of him (what do you think?), that I wanted to display my homemade gift to my son, so...I posted them on his MySpace site in a comment for all of his friends to see.

I think he will be thrilled! Hey, I could have posted a baby picture of him peeing in the bathtub, but he is just going to have to settle for these.