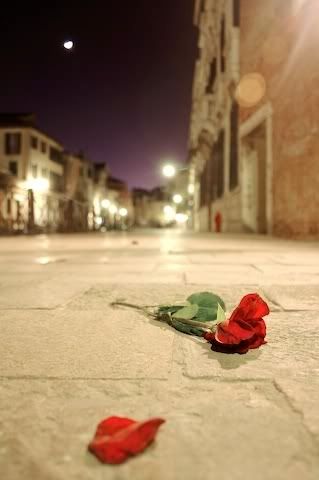 Let's face it; there is nothing more devastating than loosing a loved one. Whether you lost them through death, or through a break-up doesn't matter, you still go through the same grief process of shock, denial, depression, anger and then acceptance. Sometimes these stages may repeat themselves, and sometimes one may last longer than others, but you still go through them. It is your mind and bodies way of healing itself. Anyone who has gone through it knows just how debilitating it can be, but as painful as it is, it is a requirement of healing, and moving on, and letting go in a healthy way.

When you have been in a committed relationship that has ended, whether you are the dumper or dumped, the man or the woman, there are even more emotions that must be processed. You have abandonment, rejection, failure, guilt, blame, shame, anger, desiring revenge in some cases, and the list goes on and on.

To avoid emotional pain, many of us will resort to all sorts of, assorted types of addictions, and unhealthy behaviors. One of the ways that pops up so many times in this situation is rebound relationships. Some have even gone through the steps of securing a "plan B" waiting on the sidelines, when the primary relationship begins to have problems, just in case things can't be turned around with their significant other. Sometimes, the mattress at home hasn't even gotten cold yet, before some people will have hopped into another bed. The enormous impact of these reactions cannot be underestimated.

You may reasonably think that the ex has run into the arms of another, because they did not have an investment in their relationship with you, and that they are not unhappy, or broken up over the demise of the relationship, but this is not the case. There are many reasons that people run so desperately into a rebound relationship, but they all revolve around avoiding emotional pain of one sort or another; running towards ensuring some sort of emotional security, comfort, acceptance and approval; and most normally always are a result of becoming blind to logic and common sense. Rebound relationships are without a doubt an attempt to avoid the pain of the break-up, and to fill the void of loneliness, rejection, and the hole in your heart.

Men are especially susceptible to running to a rebound relationship, because of their manlihood "code of ethics". It is not manly to express emotions, and they are unable to run to their male friends and peers for consolation, without being jeered, but they can "save face" by running to another woman who is willing to console his heart, and fill that emotional and sexual void, and there will always be someone among the sleazy bar scene that is waiting, and more than willing to oblige. According to David M. Matthews, author of "Every Man Sees You Naked", the speed in which a man runs to a rebound relationship is directly proportionate to the amount of pain he is feeling and attempting to avoid. Therefore, the quicker the hook-up with another woman, the deeper the hurt and pain over the break-up.

Some say that it is the woman that is the most susceptible to the rebound relationship, because they can so easily find one, and is vulnerable to those that are looking for easy prey, however, women are also more apt to take on the stance of victim-hood.

Whether it is the man or the woman who is more susceptible, the break-up is hard to handle for both parties, and for the one who is left envisioning their former lover in the arms of another, it is excruciating. But don't ever be fooled into believing that they ran from your arms into the arms of another, because they did not care about you, or the relationship. It is in fact their emotional imbalance that has sent them there.

Rebound relationships rarely turn into anything more than a short-lived fling, because they are not built on a healthy foundation, and are based on fulfilling the hole they are feeling, and is only a band-aide being used for what really needs surgery, stitches, a cast, and rehabilitation, to cure. They are using the new lover as a distraction, whether or not they are consciously aware of it or not, and when everything is all about you, and licking and tending your wounds, there is no possible room for an "us", in the one-sided equation.

If they were the dumper, they most likely will seek out someone that is very different from their former partner, and if they are the dumpee, they will more than likely be looking for someone, as close as possible to the person who dumped them. What they are seeking is to fulfill the unfulfilled…to complete what was uncompleted, or incomplete. But either way, they are constantly comparing the new person, and the relationship to the one that has been left behind. Sometimes in an attempt to run as far away from the source of pain by heading the opposite direction, and sometimes in an attempt to seek the qualities they perceive the other person lacked, or to have the needs met, that the other person failed to fulfill to their expectations.

If you are the person that the wounded party attaches themselves to, you can find yourself feeling very powerful, acting out the role of savior, but if you wish to be kind and compassionate to both yourself and them, you would be wise to give them what they really need most of all, and that is a friend, not a lover. The person rebounding can be very open and affectionate, which can make them appear like they are your soul-mate, but do not be fooled, they are always thinking and comparing you to their former lover, and once they start feeling normal again in a few months, they will start looking at you, and themselves through a different filter, and they will not need you anymore. Usually both parties involves in the rebound relationship are, at least at first, oblivious to the fact that they are completely incompatible.

The rebound relationship can also take another turn, as the person on the rebound, many times, will act out emotional issues and anger, which they suppressed during the break-up that they will play out with you, in an attempt to release these emotions. The person is not being themselves, and as they begin to start feeling like themselves again, their true personality will arise from the dead, and they will not be the same person they were when they entered into the relationship.

For the former lover that is hoping to get back together with your partner, their rebound relationship can actually be an advantage for you, if you play your cards right, not interfere, and let it play out its course. Instead spend that time on working on yourself, improving yourself, releasing and working on your own pain, and evaluating and learning from your own mistakes that led to the break-up. As the person in the rebound relationship starts to become more themselves, and they begin to see the flaws in their new lover, if you have been working on yourself, learning from your mistakes, and taking steps to correct them, they will begin to see what they are missing, and what they are actually missing is you. The rebound relationship is actually a sign that they still love you.

However, if you call them, email them, SMS them constantly, begging and endlessly apologizing, you will only push them further and further away, appearing clingy, and desperate, which will not help you in any break-up situation. The more you try to real them back in, the harder they will fight to get away. You need to give them space, so that they can miss you.

If you are the person that is coming out of a painful separation, what you are really needing is to feel the pain, to work through the pain, it is there to teach you something, and until you do, you will find yourself on the merry-go-round of attaching yourself to one wrong person after the other, playing out the same pattern over and over, until you take the time to look deep inside of yourself, and make the discoveries that are waiting there for you to find. Your answers are not out there, they lay hiding within yourself, waiting for you to come looking for them.

It will keep you from hopping from one chaotic emotional relationship breakdown after another. So many people go from one toxic relationship to another, because they don't take the time to heal properly. Grief is there for a reason, and it truthfully will bring you to a place of healing. You are not a perpetual victim, or just have bad luck; there are good men and women out there left, no matter what age you are, but you will continue to seek out and play out the same broken record in your romantic relationships until you are willing to process, and heal the pain. It is said that one surefire way of knowing that you are heading into a rebound relationship, is if this new person seems somehow, "familiar" to you, or you feel they are saving and rescuing you, are you latching on the lifejacket for dear life?


I do not love you because I need you, I need you because I love you.